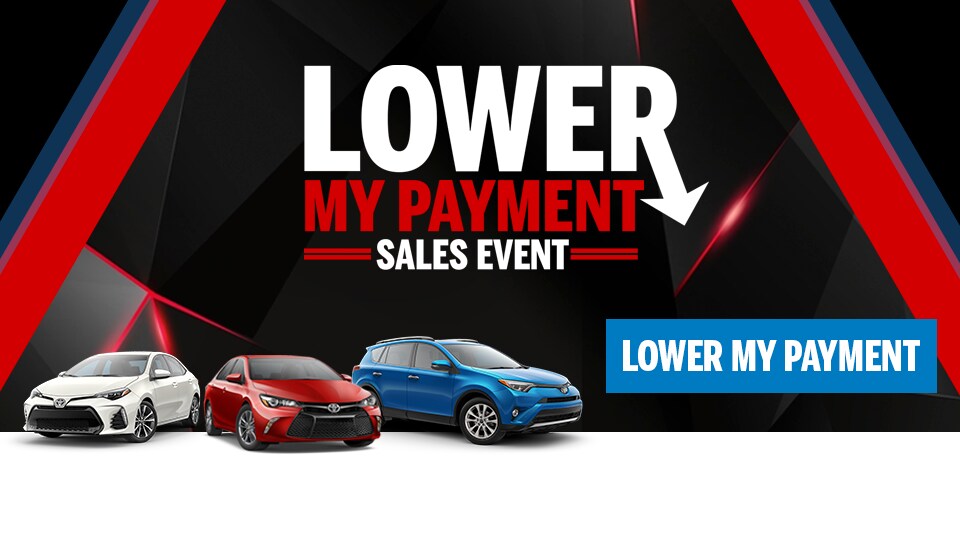 Who DOESN'T want a lower car payment? With holiday spending at an all time high, saving those dollars is important. Malloy Toyota wants to help you do just that, SAVE! That's why this month we are introducing the Lower My Payment Sales Event for a limited time only! During this amazing Malloy Toyota sales event, we want to help you LOWER your monthly car payment AND drive the car of your dreams. It's all going on right now, and you don't want to miss out. 

Get the BEST Virginia Toyota prices at our Lower My 
Payment Sales Event! 
During this Malloy Toyota sales event, we're committed to helping customers lower your monthly payment so you can keep your money where it belongs, in the bank. That's why we're giving AMAZING Malloy Toyota deals on both new and used cars for a limited time only. You'll find incredible deals savings on rides like:
The all-new 2017 Toyota Corolla in Winchester

Need a family SUV that's compact, stylish, efficient, and full of safety features you need for peace of mind?

The 2017 Toyota Camry is the best-selling car in America with a sleek new design and top technology to match. 
Great deals on new Malloy Toyota's aren't all that's on the table during our Lower My Payment Sales Event! You'll also find: 
Competitive finance rates - we work with many lenders to meet your needs and stick within your budget! 
Extra staff - we have extra sales staff, finance specialist, AND trade-in appraisers working to make your experience fast and efficient! 
And so much more. Come discover how easy it is to lower your monthly car payment AND drive the car you love.
Malloy Toyota is located at 400 Weems Lane, just miles away from the Apple Blossom Mall. Call us today at (866)-788-9507  - our specialist are waiting to tell you all about our amazing Malloy Toyota deals and get you behind the wheel for a test drive.