Malloy Auto Group Sponsors the Christ Child Society's Gala Program as Part of Annual Partnership
The Malloy Auto Group is proud to support the Christ Child Society, a nonprofit organization serving children in the DC area.The organization seeks to meet the educational and emotional needs of children in any shape and form.

Malloy has been proudly supporting the CCS for three years and intends to continue this partnership. To learn more about the Christ Child Society, visit
www.christchilddc.org.
Malloy Toyota Supports Putting Smiles on Little Faces This Holiday

Malloy Toyota is participating in the Toys for Tots program, collecting toys to be distributed in local communities. The goal is to deliver a message of hope to the needy youngsters through the delivery of a shiny new toy this holiday season.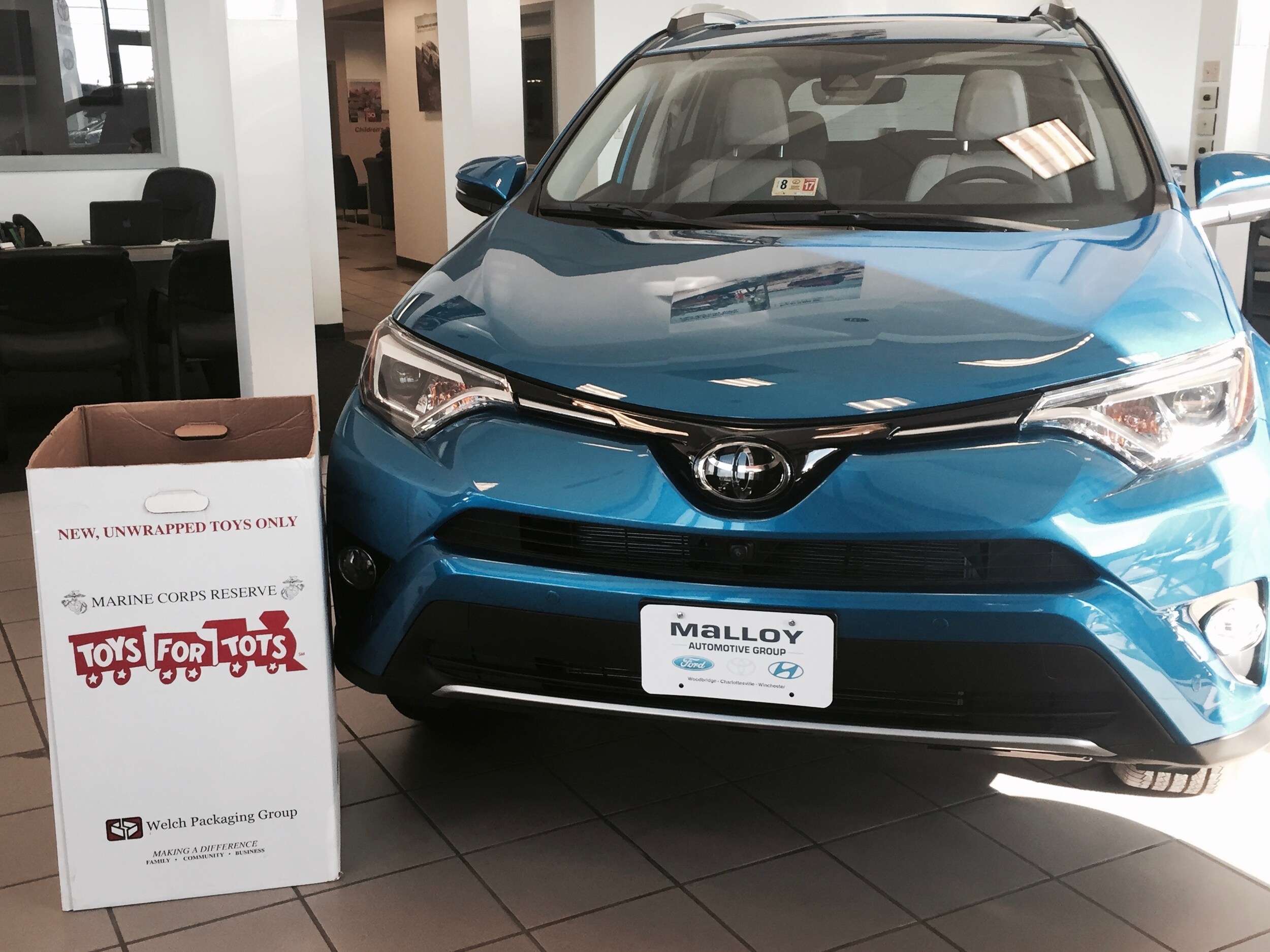 Toyota supports Toys for Tots by donating $5,000 to assist in delivering toys to deserving children. To be a part of the movement, please stop by Malloy Toyota and drop of any toys you wish to distribute.
Malloy Toyota Holds Food Drive to Benefit the Congregational Community Action Project

Malloy Toyota is teaming up with the Congregational Community Action Project in an effort to improve the community around us. From October 1st to November 1st, Malloy Toyota will be collecting canned and boxed food items to donate to this fantastic cause. CCAP, the Congregational Community Action Project, is a cooperative ministry of almost 50 area churches and one synagogue serving Winchester and Frederick County that have banded together to provide assistance to those in need.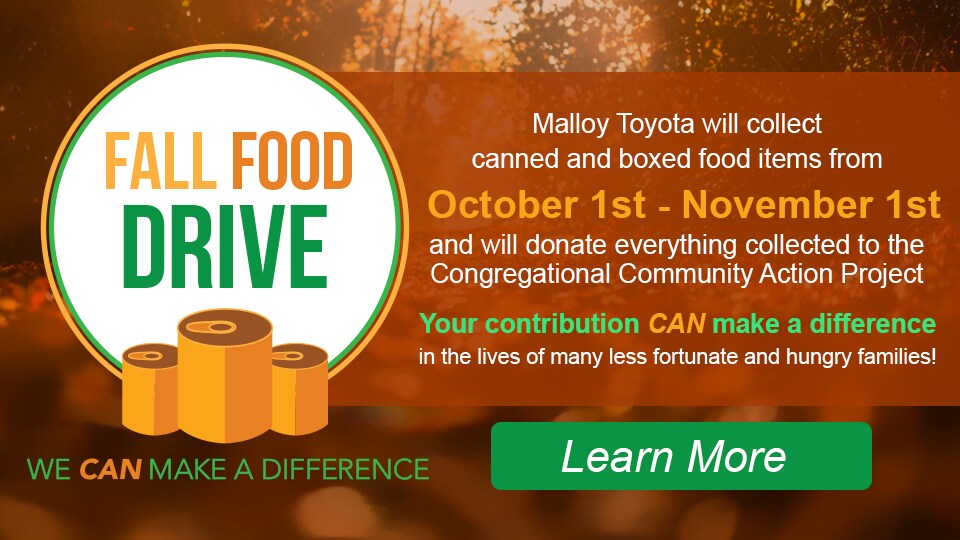 CCAP maintains a food pantry, clothing room, and offers assistance with issues such as rents, utilities and prescription drugs. Malloy Toyota is proud to be pairing with one of the top community projects in Virginia to help feed and improve the community around us with our annual Fall Food Drive.
"Giving back to the community that serves us is a big part of our philosophy here at Malloy," says Frank Joyce, general manager of Malloy Toyota. "We hope this year we can make a difference and that our community will come together to help make this possible."
 In order to donate, please visit the Malloy dealership in Winchester. Even if you're not buying a vehicle, you can still participate in our Fall Food Drive and aid our community. We hope to see our community come out for this great event and help us make a difference.